Welcome to
Coach Connection USA
Your one-stop-shop for all of your chartering needs. Coach Connection USA specializes in competitive nationwide ground charter transportation rental. Coach Connection USA is a name synonymous with perfection; it is our mission to provide the safest, comfortable, most reliable chartering experience in the world. Our experience is our guarantee to make any situation manageable. There is nothing our staff of professionals cannot handle!

Our Qualifications
Coach Connection USA seeks to elevate your experience of luxury by bringing you a fleet of the well-maintained, up to date, late model vehicles anywhere in the United States. Being one of the largest US-based networks of charter transportation and tour bus service providers, you and your organization can access our service 24 hours a day.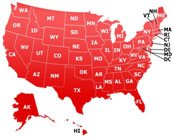 "Still undecided and unsure of what you need? We have live customer service agents available 24/7 ready to answer any of your charter rental questions".
COACH CONNECTION TEAM:
Our team is comprised of Courteous; well-trained professional chauffeurs who are familiar with every destination throughout the United States. Our dispatchers are professional, friendly and always available 24 hours, seven days a week. It does not matter where, nor the time of the day; we're here to meet your every demand!
Let our knowledgeable, professional staff help you plan, book and execute your charter bus rental request. Every customer is treated with the up most respect and knowledge, outlining every pros and cons based on your particular travel needs. So when you're ready to place your reservation, you'll feel comfortable to know you've made the right decision.
We know you are just as concerned about your pocketbook, as you are about the comfort and convenience of the service provided to you. We work with you from planning through execution, helping you find the most efficient transportation solutions. Our customer service operates 365 days a year around the clock, so we are always available to help. Whether you are leaving from your home or office, going to the airport or for a night out on-the town, let Coach Connection USA serve you, "Let us take you there"
Our Services
CHARTER BUS SERVICE